Discover "Water paradise" for beach lovers at FLC Sam Son
Owning up to 152 swimming pools throughout the complex, FLC Sam Son not only holds the record of "Resort with the largest number of swimming pools in Vietnam" but also a must-visit destination this summer thanks to its cool experiences, safety and privacy.
Sun-drenched beaches are one of the most popular places among hodophiles, and Sam Son becomes an ideal beach destination for tourists because of its convenient transportation, variety of entertainment services and more new things to experience.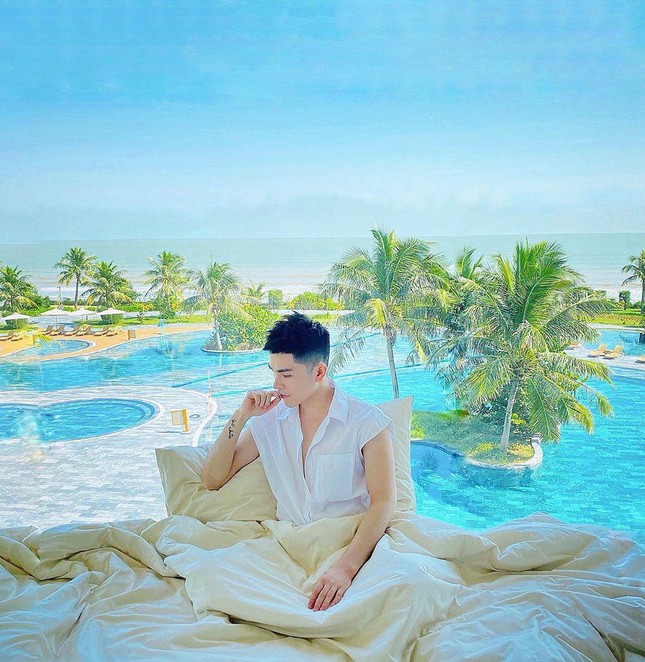 Visiting the coastal city these days, do not miss the opportunity to discover FLC Sam Son, the first 5-star resort in Thanh Hoa featuring more than 150 swimming pools, currently holding the record of "Resort with the largest number of swimming pools in Vietnam" (Photo: @kerdi_nguyen)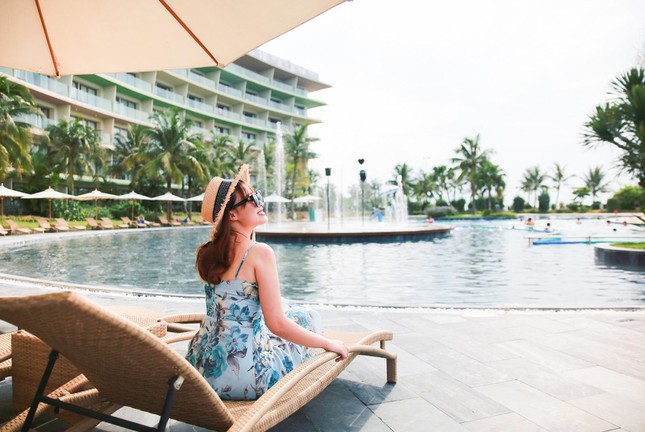 Spreading over an area of 5100m2, the main pool at FLC Luxury Hotel Samson is recognized as "the largest saltwater swimming pool in Vietnam". It is one of the most attractive location in the complex during hot summer days because of its impressive bow-shaped design and a stunning view towards the sea.

Using sea water at a depth of 10m, the water here preserves in it minerals and salinity, helping visitors feel relaxed and comfortable. (Ảnh: @halla__aa)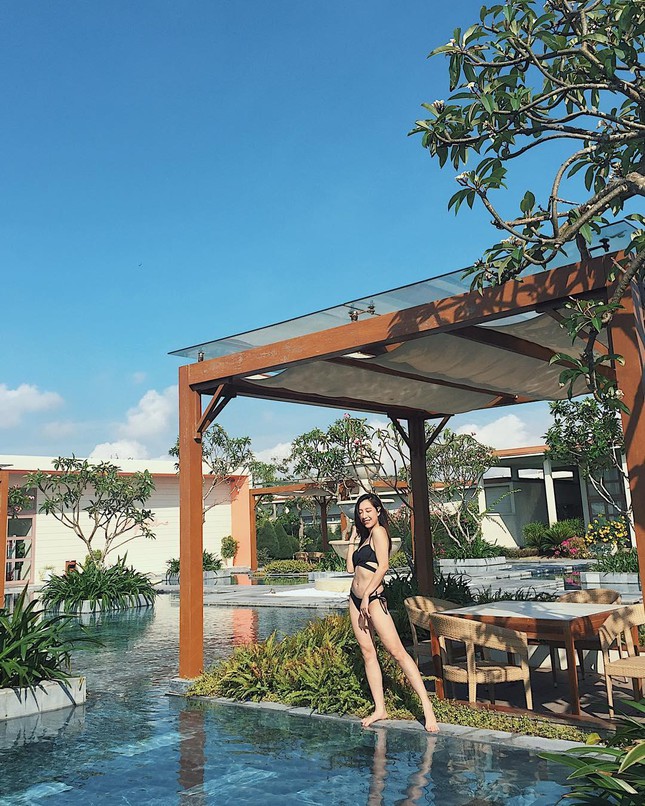 FLC Luxury Hotel also owns two other impressive swimming pools including an infinity pool in front of Aqua Beach Club and an indoor heated swimming pool to indulge your passion at any time. (Photo: @saint319jenny)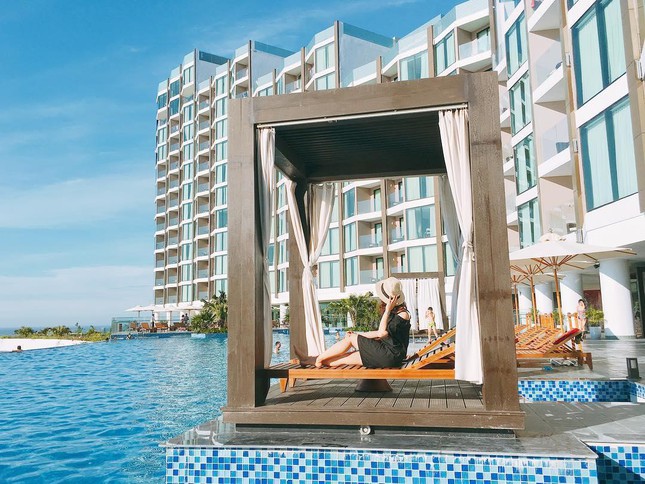 The most attractive place for young people is Above All infinity pool at FLC Grand Hotel Samson. The pool makes a special impression thanks to its panoramic view of the whole complex. Such a unique design brings much cooler air and stunning backgrounds for your cool bikini photos. (Photo: Huy Doan)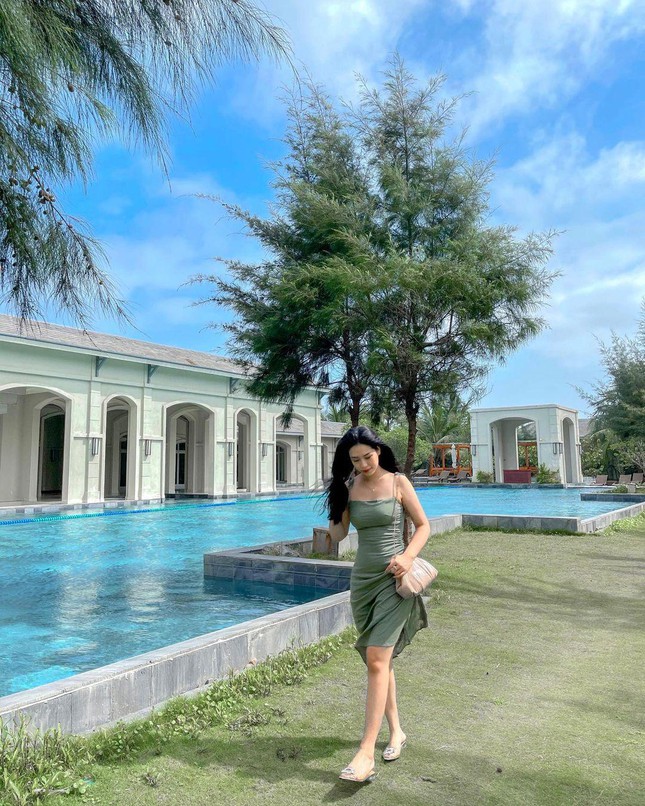 Having the largest number of swimming pools in the complex, FLC Luxury Resort features a private pool in each villa. With its impressive overflow design and reflection of blue sky and green trees in clear water, this place becomes an oasis offering private and safe experiences (Photo: @minmin.nggg)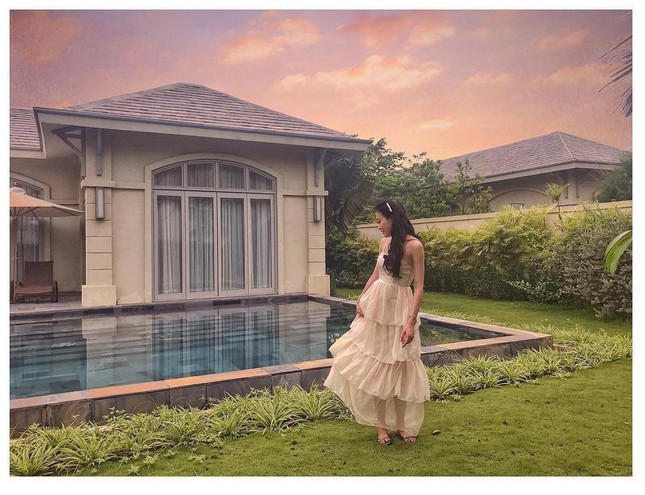 A romantic and poetic villa with private swimming pool and lawn for girls' posing (Photo: @496__________)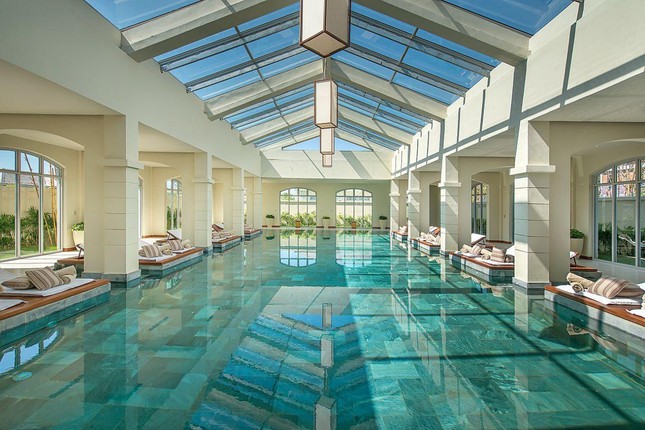 At Maia Spa, guests can relax in a private swimming pool, refresh their body and mind for energy regeneration.
You no longer have to worry about jostling at crowded beaches in the peak season, FLC Sam Son is a real water paradise for you to freely swim and enjoy the stunning scenery of Sam Son all-year round.